Anthropological Museum, University of Wyoming, Laramie, Wyoming
Vore Buffalo Jump diorama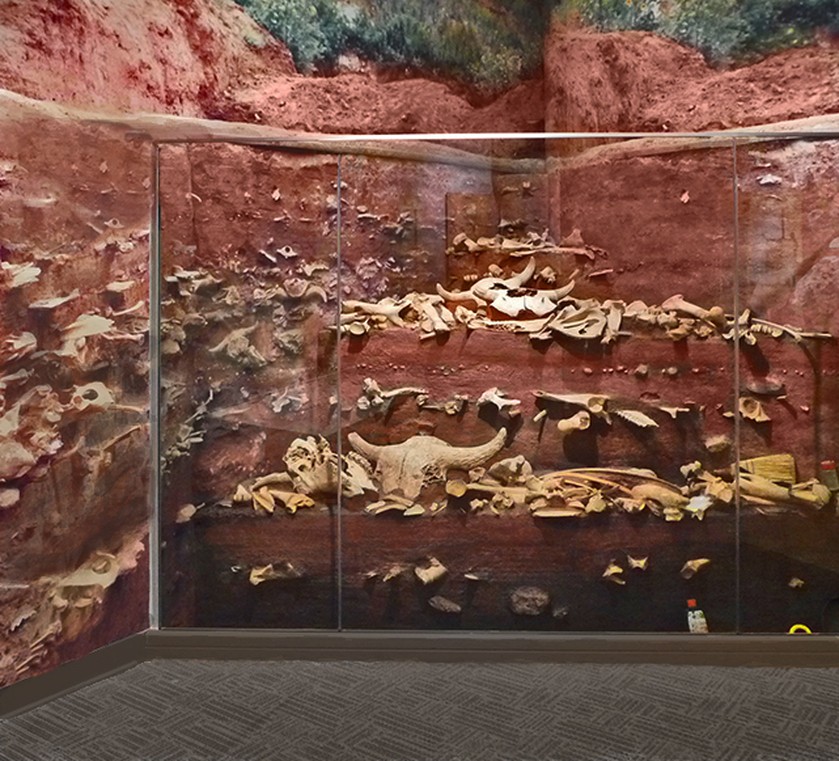 This is a recreation of a Wyoming archaeology site, depicting a section of a bone bed. The initial frame was constructed in a corner of the museum with wood and wire. The bones were attached to it, then the wet soil media was applied. The actual buffalo skulls are about 300 years old and have been imbedded into the archival soil. Archeological tools were included to suggest a working dig site. The background mural is a photo of the actual bone bed in North Eastern Wyoming. A goal of this diorama is to blend the three-dimensional elements of the habitat with the mural, realistically illustrating the layers of bones and soil character.
---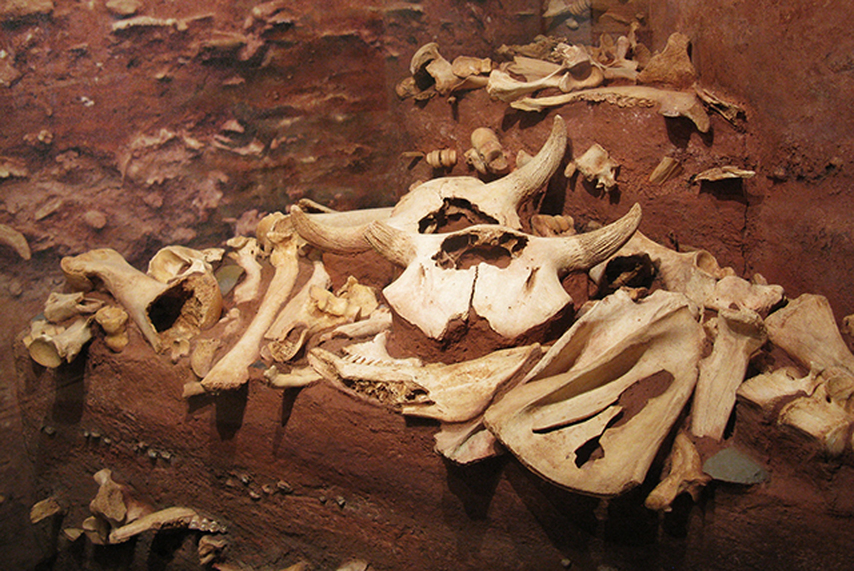 Colby mammoth kill site diorama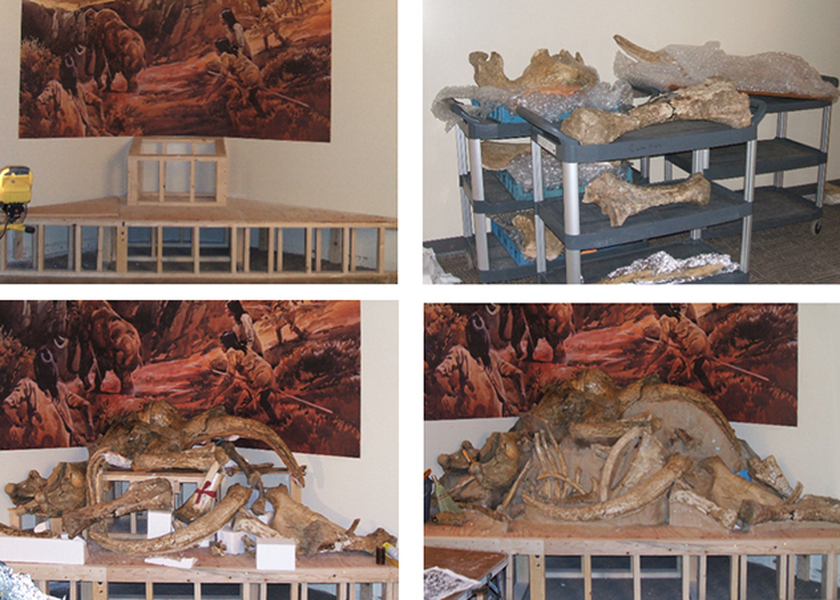 Top Left: the wooden frame for the diorama. The photographic mural is used with permission by National Geographic magazine. Top Right: the actual mammoth bones that will be imbedded into the habitat. Bottom Left: the arrangement of the bones as they would probably have been placed by the original Paleoindian hunters 11,000 years ago, according to Archeologist Dr. George Frison and Museum Director Dr. Charles Reher. Bottom Right: the bones, supported with foam and covered with burlap, ready for the archival imitation soil. The completed diorama can be seen on the next slide.
---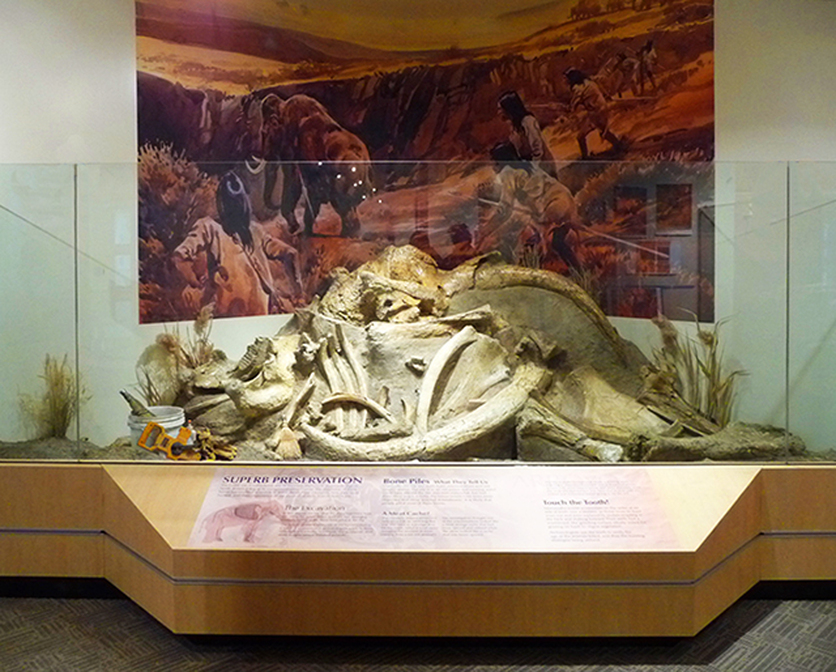 In order to show the reality of a dig site, the archeologist's tools have been included as well as the carved pedestals that the archeologists would have left in place to support the bones until they were excavated. The imitation soil has been added, smoothed and carved, to show the process that the archeologist would have used to unearth the mammoth bones. The materials are all archival and the bones can be removed easily, without damage, at any time.
---
KRESEK ART STUDIO - joankresek@gmail.com